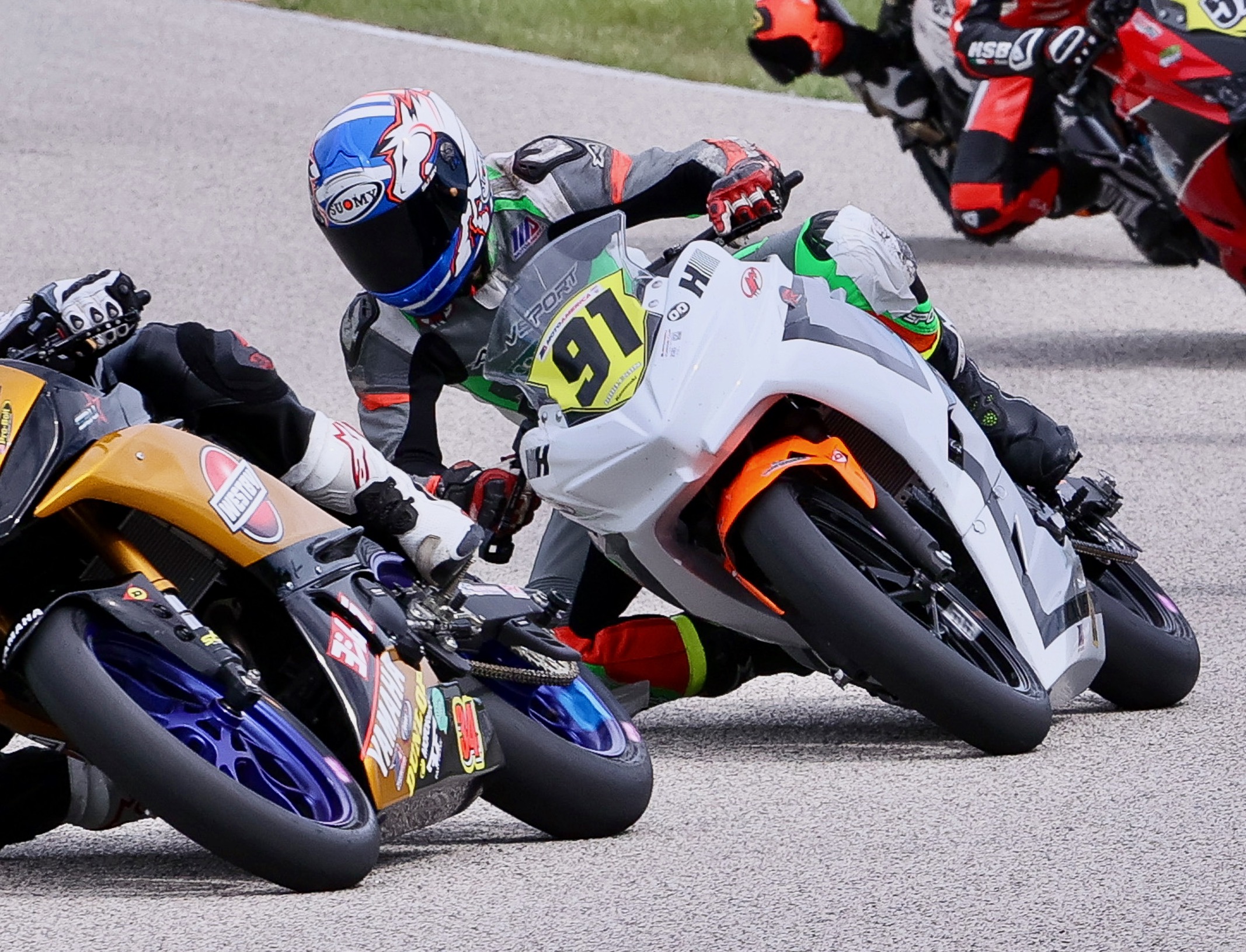 Seventeen-year-old Isaiah Burleson is a second-generation road racer from Arkansas. A product of the CMRA (Central Motorcycle Roadracing Association), Burleson started racing in MotoAmerica last year, and just barely missed out on a top-10 finish in the 2019 Liqui Moly Junior Cup Championship by a single point. He is the subject of this edition of "The Friday 5":
1. Your given name is "Isaiah," but we hear a lot of people call you "Izzy." Which do you prefer, your formal name or your nickname?
Either one is fine. My mother used to always call me "Izzy" when I was little, and it stuck. Now, it's kind of become a thing with us, and we joke, "Izzy fast? I don't know, Izzy? Yes, he's fast. Oh, he is, Izzy?"
2. Your father Cory won the AMA Road Racing Horizon Award in 2006. Since you were born in 2003, was a three-year-old Izzy there to see your dad win?
I was, actually. I do remember sitting in the stands at Mid-Ohio watching my dad going around. It's always been different watching him ride versus doing it myself. My dad's a superstar.
3. Arkansas is not exactly a hotbed for professional road racing talent. Other than your dad and you, can you name one other road racer from Arkansas?
Yes, the other Cory. Cory West is also from Arkansas, and he and my dad are really good friends. One time, my dad went up to Cory when he was signing autographs and said, "Hey, Cory. Can you sign your autograph and address it to me, "Cory East?" Ever since then, he's Cory West and my dad is "Cory East."
4. You finished fourth last year at Utah Motorsports Campus, which was your best result of the year. What is your favorite racetrack on the 2020 MotoAmerica schedule, and why?
We don't have Utah on the schedule any more, so I am going to have to say (Michelin Raceway) Road Atlanta. I like the more aggressive, more technical tracks with changes in elevation. Road Atlanta feels like it would be a track in Arkansas. It's more of a rider's track.
5. Can you give me a description of a perfect day for Isaiah Burleson?
Well, since I live in Arkansas, there is a lot of wilderness here. I like to get on my mountain bike and spend about 12 miles pedaling out on a trail where I get to see the prettiest scenery, waterfalls, wildlife, you name it. That's a perfect day for me.
Bonus Question: Present company excepted, can you name three famous people from Arkansas?
There are no famous people from Arkansas! OK, well, there's Bill Clinton, former governor of Arkansas and, of course, President of United States. Then, there's Scottie Pippen. There's a big building right here in Harrison where I live, and it's Pippen Industries. Oh, Scottie Pippen also played basketball. Famous people from Arkansas…oh, Johnny Cash. I don't like country music at all, but a lot of people around here do. I'm more into rock music, but anyway, Johnny Cash was from Arkansas.
To purchase tickets for all MotoAmerica events, click HERE
For information on how to watch the MotoAmerica Series, click HERE
For the full 2020 MotoAmerica Series schedule, click HERE