There's an old saying that goes, "Those who can, do, and those who can't, teach." For obvious reasons, it's not a saying that's espoused—or believed to be true—by any teachers I've ever met. It's certainly not espoused by my…spouse, who is an 8th-grade language arts teacher as well as an accomplished poet.
The saying is also not embraced by one Mr. Kenny Roberts. No, I didn't ask him how he felt about the saying. He's King Kenny Roberts. You don't waste precious moments with motorcycle racing royalty discussing such trivial matters.
Besides, the King didn't get to be…the King…without being one of the greatest dirt track racers and road racers this world has ever known and being one of the greatest discoverers, cultivators, and yes, teachers of his particular craft.
I posed a few questions to the three-time 500cc World Grand Prix Champion; the owner of the team that won another three 500cc World Championships along with a 250cc World Championship, to boot; and the father of yet another 500cc World Champion. For the record, Kenny Roberts did it, taught it, and fathered and raised it, too.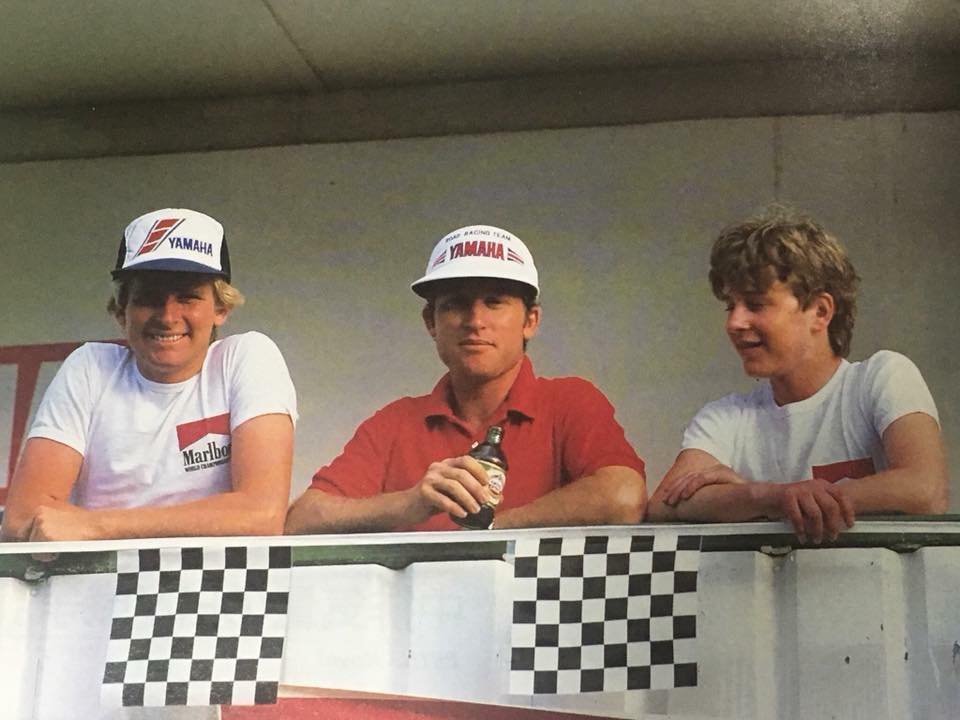 What did you see in Eddie Lawson and Wayne Rainey, and all of the other exceptional riders that you've worked with?
With those riders, it was all about where they were at and where they wanted to go. When I first talked to Wayne on the phone, he asked me what he was doing wrong. And I said, 'Well, you're rushing everything, and you're at Daytona. Go to Loudon, and you'll probably win. And then, after you win, understand that you don't know a damn thing about road racing.' And, he went to Loudon, and he beat Eddie. After that, that's where we started. He came to my house, and he was like a big sponge. Everything I told him, he'd just absorb, and he wanted more and more and more.
Is that a big part of it? In order to teach a rider, they need to be a sponge, so to speak?
Well, over the years, we've had a couple of people come and think it was all horseshit…and they never made it…for one reason or another. If they want to do it, they'll do it. If they're lazy and don't want to do it, then they won't, and there's really nothing I can do to change that. And I don't really want to change it because being a good racer, first and foremost, it has to come from within the person.
When a person has such natural talent–such inherent ability that they're pretty much born with, like you obviously have–how do you teach others to do what you do?
Well, that, I don't really know. God just gave me the ability to ride a motorcycle. It's something I can't explain. But, what made a difference for me was to understand what my brain was doing, and not what my body just could naturally do. And that's the part of it that enabled me to push it to another level.
That's how I work with other riders. First, I need to see what kind of natural ability they have. So, I watch things like how they go around a corner, how they control the throttle, and that's what I saw in Wayne. I immediately saw that he had loads of natural talent.
You know, a lot of people DO have natural talent for riding a motorcycle, but only a few are able to take that natural talent and bring it up to the next level…and that's where the mind comes into the equation. Where their heads are at, and how they THINK about their riding.
Does a rider have to be of a certain age, or start at a certain age, in order to be successful?
No, age has very little to do with it. Obviously, it's better to learn what you need to learn at 20 rather than learning it at 30 because, the way I see it, you've got about 10 years to get to where you want to be. So, to me, around 20 is where it starts and you've got 10 years to take all that natural ability and develop the thinking part of the equation and reach the pinnacle.
After you stopped racing, did you get the same feeling from watching Eddie and Wayne and your other riders win as you did when you were winning races yourself?
Well, no, you can never duplicate the feeling you get from winning a race by seeing someone you've worked with win a race. What you DO duplicate, though, is the feeling of achievement. Having a goal and reaching it. So, there was a huge feeling of accomplishment in seeing Eddie win races and championships, and in seeing Wayne do the same thing.
I've always been interested in the mechanical side of things, and the reason I built my own bikes was that helped keep my interest in winning, too. So, it wasn't just the riders who I worked with and watched win races and championships, but I was also interested in creating winning machinery. Building bikes and seeing how they perform is, in a way, similar to developing riders and seeing how they perform.
Bikes are made up of parts that are engineered and put together in a certain way, to perform at the pinnacle. Riders who have natural talent and ability are put together with desire and an understanding of what their talent is giving them, in order to perform at the pinnacle. So, there are some interesting similarities.
At the racetrack, whether it's the bikes or the riders, we think about what we can do to make them better. It's all about helping to improve what we have, and that's for riders AND motorcycles.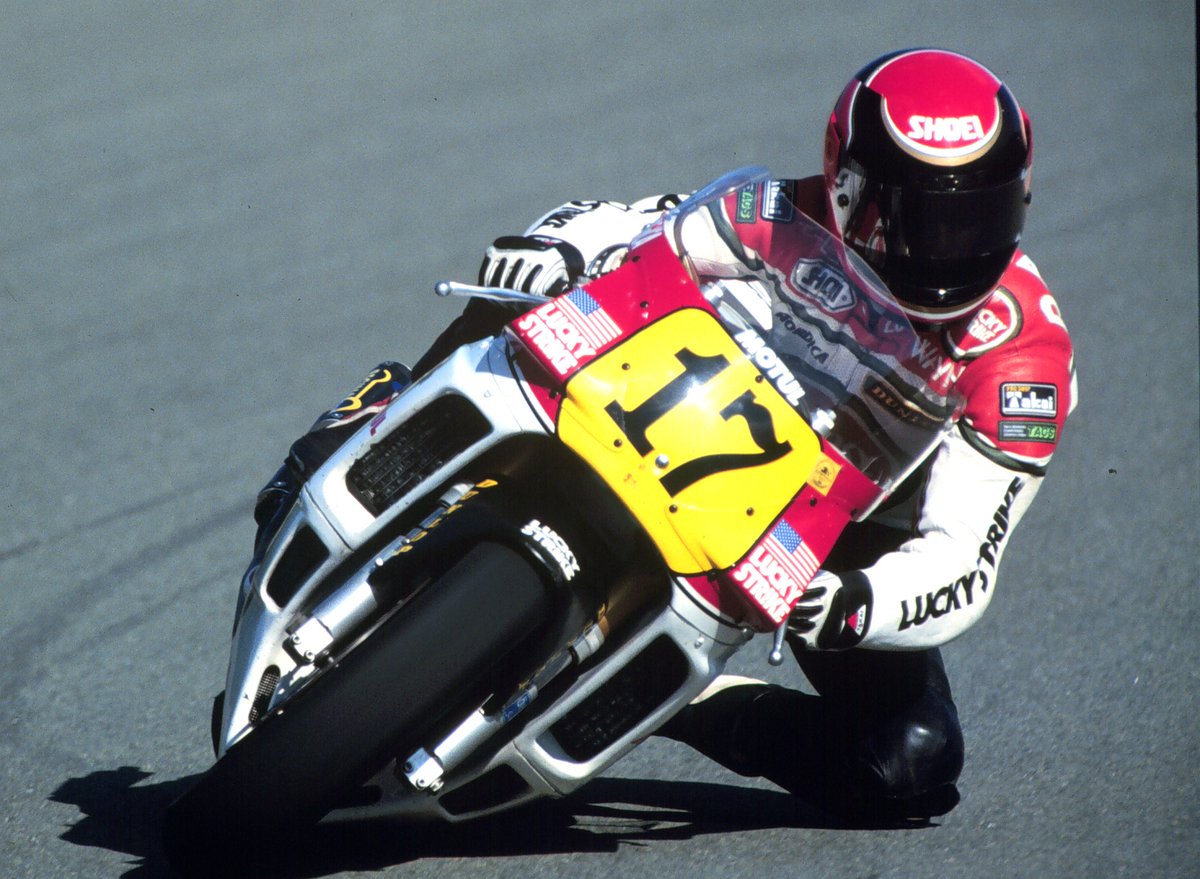 Who is the best rider you ever worked with?
Wayne, of course. Natural ability…mentally strong…and just a thirst for learning and improving himself. The amount of times that we sat and went over tapes of his riding, it was amazing. Nobody worked harder to get to where he was than Wayne. And, that's why he was a three-time World Champion, and it would've been more if he hadn't gotten hurt.
What do you think about the riders coming up today?
There are a lot of talented riders out there. The key is believing in them, and giving them the tools they need to reach the top. It's all about talent and opportunity. Unfortunately, there are circumstances where the talent doesn't always get the opportunity.
That wasn't the case when I had my teams. We created the opportunity for riders like Wayne Rainey and Kenny Junior and other riders who had the talent.
These young Americans today are just as good as anybody else. Spanish riders are pretty good. Italian riders have always been good.
We've got some American riders back in the World Championships again, so let's see what happens.
To purchase tickets for all MotoAmerica events, click HERE
For information on how to watch the MotoAmerica Series, click HERE
For the full 2021 MotoAmerica Series schedule, click HERE