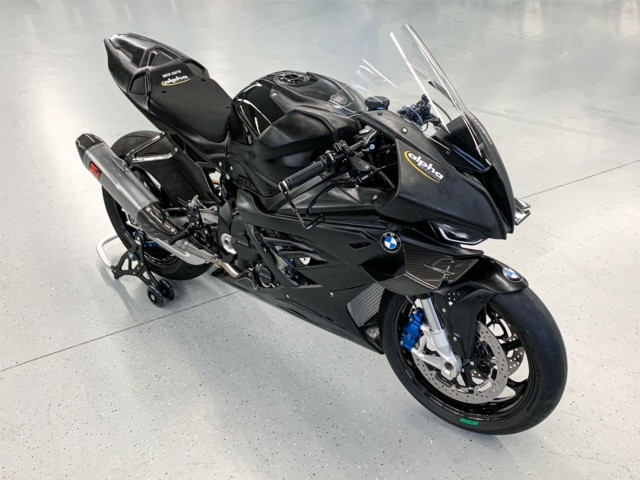 The following is from Declan Constable and Innovation Race Team…
Bulgarian-born racer Mihail Florov sets his sights on MotoAmerica after pairing up with the Innovation Race Team to bring the first BMW M 1000 RR Superbike to the United States to race in the highly competitive and prestigious MotoAmerica Superbike class.
The Innovation Race Team is also proud to announce a collaboration with technical partner Alpha Racing. Alpha Racing pride themselves in being the world's leading specialist in professional racing parts and services for all BMW Superbike models. They boast a deep-rooted partnership with BMW Motorrad Motorsport and the official BMW Motorrad teams and will be a valuable addition to the project to ensure Florov has the best possible chances of success in the United States as he sets sail on his journey away from Europe.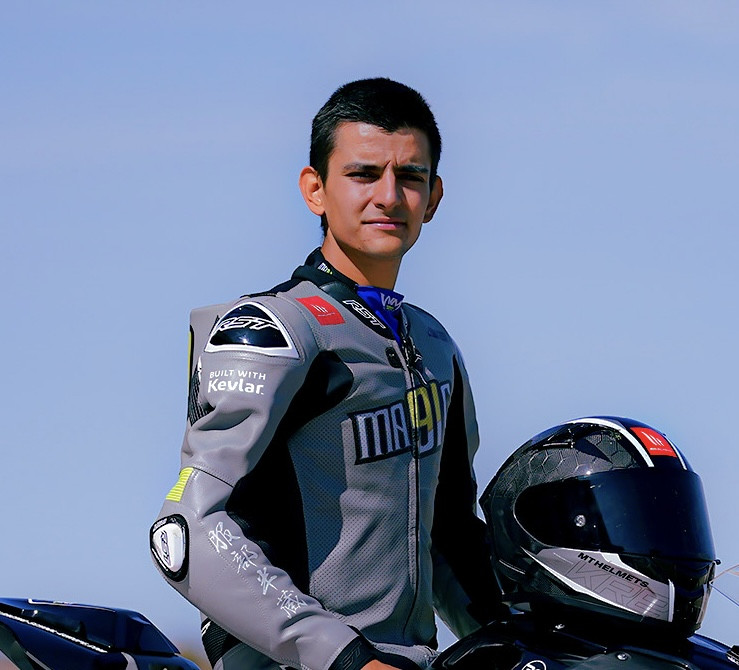 Mihail has plenty of on-track experience to his name, starting his career racing in the Greek and Spanish Championships placing second overall in the Greek R3 Challenge Cup and fifth in the Spanish R3 Challenge Cup in the same year. The following year he moved up to a higher capacity 600cc machine racing in the Spanish CIV Open600 class, very nearly clinching the title in his first year on a Supersport machine eventually finishing in an impressive third place overall. In 2020 and 2021 he raced for the highly successful Stratos Team in the National Spanish ESBK Supersport series with some strong results including a best result of P4 before opting to fully focus on 2022 and withdraw from the series earlier this year. Following his withdrawal he has spent time getting to grips with the BMW S1000 RR completing tests and events to understand the BMW and the extra power the 1000cc has to offer.
The goal of the Innovation Race Team powered by Alpha Racing is to help develop Florov and continue his steady growth as a motorcycle racer, focusing on developing his physical and mental strength as he takes the biggest leap of his career so far. The team's focus is to develop the 2022 BMW M 1000 RR in the United States and aid Florov in his development with the goal of eventually battling at the front of the field against the very best riders the MotoAmerica series has to offer, combining all areas of the team to create a competitive and strong package with technical support from Alpha Racing.
Combining the expertise of each team member, including team owners Jacques Cochran and Simon Florov with Mihail Florov and an Alpha Racing Technician, will provide the team the stability and support required to fight at the highest national level in the USA, a level so high that it can command and attract ex-Grand Prix and WorldSBK riders Loris Baz and Hector Barbera with multiple riders in the class previously competing in Grand Prix races and the WorldSBK championship.
Jacques Cochran, Innovation Race Team: "Innovation Race Team is dedicated to developing the sport and ensuring the future of talented riders. Having Alpha Racing as an official technical partner is a natural fit in our mission to develop our maintenance talent and provide our rider with the best-equipped Superbike to challenge for the top MotoAmerica Superbike spots. We will be fighting strong in 2022 and for many years to come."
Alpha Racing: "We are delighted to take part in this exciting Superbike project as a technical partner in one of the strongest national championships worldwide. In order to be competitive in the series, it is important that the structure regarding the team, rider and equipment work seamlessly. With many years of racing know-how and our Performance Parts, we would like to contribute another piece to the success of the newly founded Innovation Race Team based around a young, highly motivated rider. The BMW M 1000 RR Superbike is set up and prepared with the utmost precision in our Competence Center in Germany. Furthermore, the team will receive additional on-site support from our Race Support staff at all MotoAmerica rounds. We look forward to the cooperation with the Innovation Race Team and eagerly await the start of the 2022 racing season."
Mihail Florov, Innovation Race Team rider: "I am super excited to race with an Alpha Racing ready-to-race prepped 2022 BMW M 1000 RR. Having Alpha Racing as a technical partner in my box will be a huge boost in confidence knowing I have a bike in great hands helping me restrain this beast. It is going to be an amazing challenge for me and a new chapter of my racing career. I have put a lot of sweat and tears into my training to get myself to a new level, focusing and knowing I will be more than ready. Having a BMW Superbike with their new projects team is a really good combination. I will be getting my first taste of the new BMW M 1000 RR with their race-ready bike soon and it will be a special and amazing moment. Going to a different country without knowing any of the tracks is a big challenge, but I am looking forward to this moment. I am so excited to race in MotoAmerica after being glued to my seat watching the championship action unfold this year learning as much as possible from my future competitors. MotoAmerica has really fast riders racing at a high level and is an internationally well-known championship. I will be doing my best to learn fast and get to the front positions and demonstrate the power of the BMW. I am honored to be a part of this brand new-team and recognize the magnitude of this unique opportunity. I want to make an impact on the racing world and prove my abilities in 2022 and prove it is more than just racing. I am ready for this challenge!"