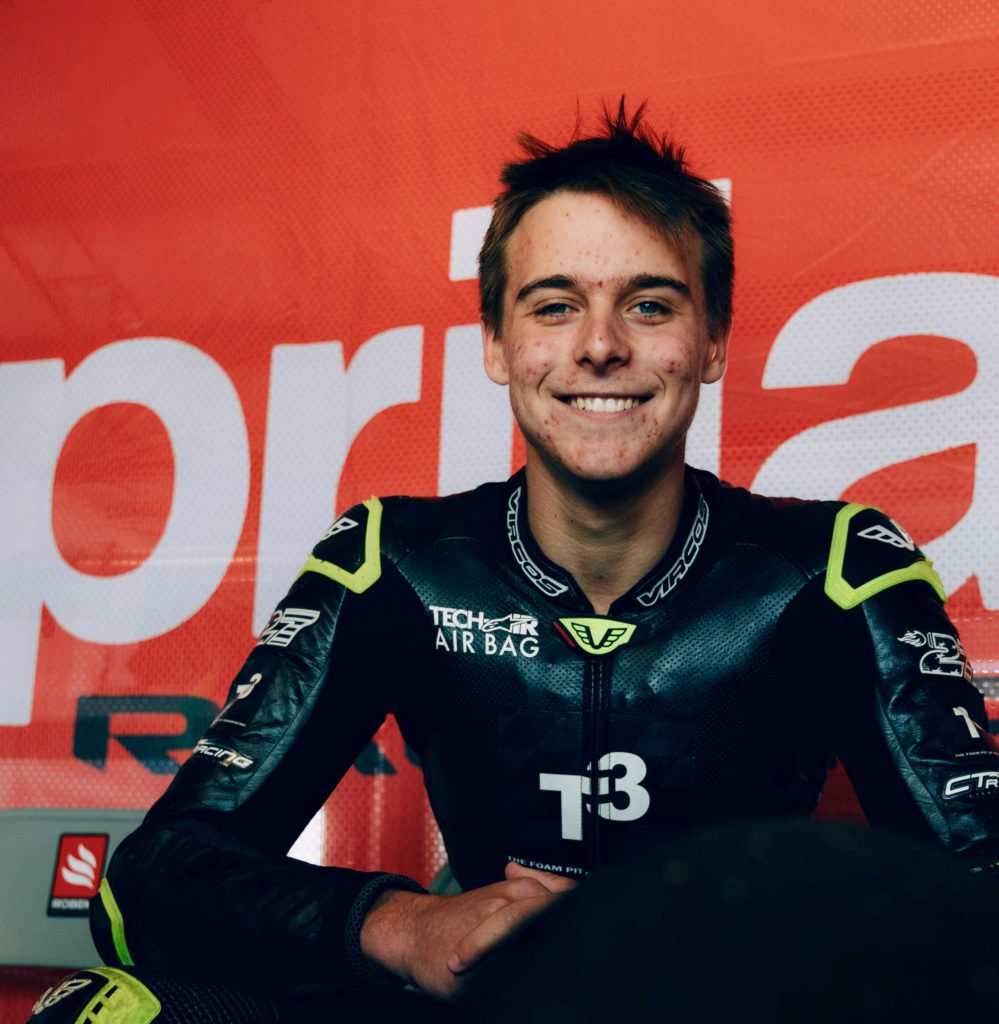 On Sunday, Robem Engineering's MotoAmerica Twins Cup rider Max Toth finished as runner-up in the final Aprilia RS 660 Trophy Cup race of the season, which was held at Autodromo Vallelunga Piero Taruffi, a road racing circuit located about 20 miles north of Rome, Italy.
Fifteen-year-old Toth had qualified second on the grid in the weekend's first qualifying session. Pole position went to Tommaso Marcon, the Aprilia test rider who also competed in the final two rounds of the MotoAmerica Twins Cup Championship, in which he earned two poles and notched a victory in race two at New Jersey Motorsports Park.
Winner of Sunday's race at Vallelunga was Filippo Momesso. Marcon ended up retiring from the race, as did 2021 MotoAmerica Twins Cup Champion Kaleb De Keyrel, who also traveled to Vallelunga to compete in the event.