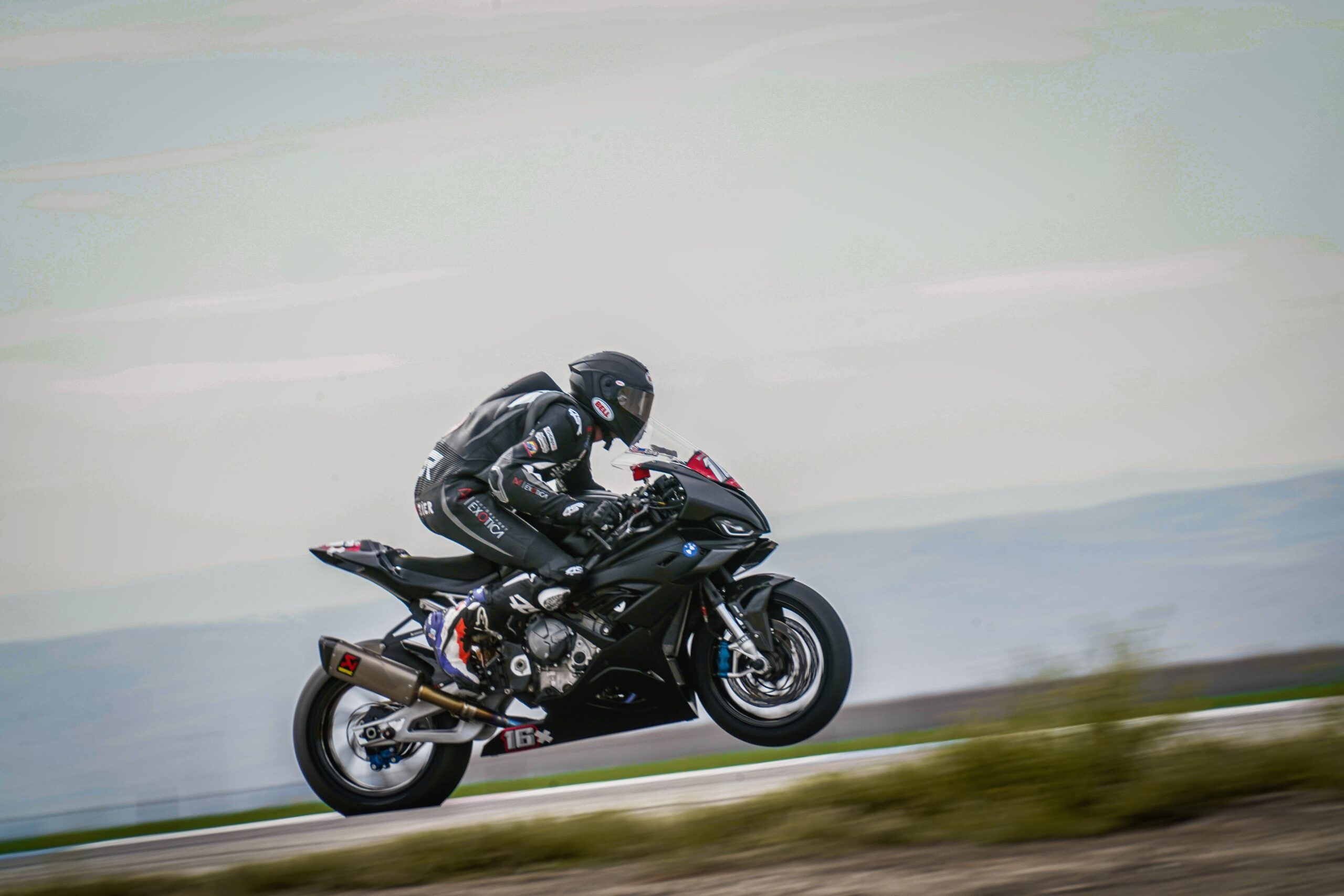 Former MotoAmerica road racer Ezra Beaubier is making his return to the MotoAmerica grid beginning next weekend at the Circuit of The Americas in Austin, Texas. The 21-year-old brother of five-time MotoAmerica Superbike Champion and current Moto2 World Championship rider Cameron Beaubier will compete in the entire 2022 MotoAmerica Stock 1000 Championship and Superbike Cup aboard the #16 2022 BMW M 1000 RR.
Ezra is racing for Motorsport Exotica, a Southern California motorcycle race shop that has entered into a partnership with Orange Cat Racing (OCR) and Blood Sweat Tears Vodka (BST) to create the Motorsport Exotica Orange Cat Racing Blood Sweat Tears team.
"I've been training and preparing for an opportunity like this for a long, long time," Beaubier said. "I was stoked when Motorsport Exotica called me two years ago to ride with them at the club level, but this really is my dream. With my family name now fairly well-known in the MotoAmerica paddock, I am really looking forward to giving people another 'Beaubier' to talk about!"
The team and Ezra were planning to compete again this year in the California Roadrace Association (CRA) and American Federation of Motorcyclists (AFM), but after team manager and crew chief Jarred Fixler had discussions with Andrew Sieja, founder of Orange Cat Racing in Chicago, and Umberto Luchini and Brian Kirschenmann from Wolf Distilleries/Blood Sweat Tears Vodka, they were able to make the jump up to the MotoAmerica Championship.
"Andrew and I, along with our existing sponsors, came to this final arrangement for the team on February 23, 2022, and we haven't slept since," said Fixler. "BMW really stepped up and helped us secure not one, but two 2022 M 1000 RR motorcycles. We've had a steady stream of parts rolling in daily as we get these bikes ready and dialed in for COTA.
"The Motorsport Exotica Orange Cat Racing Blood Sweat Tears team is supported not only by OCR and BST but also by Motoworks Chicago, a BMW dealership that is helping us with all the team's BMW OEM parts needs; CTML IT Consultants, who are providing IT assistance trackside; Apex Assassins, who are providing track time for testing; Core Moto; Superlite Sprockets; CT Racing; Weir Everywhere Racing; and Bell Helmets.
"We really couldn't be happier with this program. We're excited to step up and generate a name for the new team. With our opening race being the same weekend as MotoGP and Moto2 at COTA. I know both the Beaubier brothers are surely ready to roll!"
Ezra previously competed in MotoAmerica's 2015 and 2016 KTM RC Cup Championships, and in 2017, he raced in MotoAmerica Superstock 600. Since then, he has done most of his racing in CRA and AFM. Last year, aboard a Motorsport Exotica Kawasaki ZX-10R, he won three out of the seven AFM Formula Pacific races and very nearly clinched the season championship, which was won by his good friend and fellow MotoAmerica competitor Cory Ventura, who has also returned to MotoAmerica for the full season and is competing aboard an MP13 Racing Yamaha YZF-R7 in the Twins Cup Championship.
For the full 2022 MotoAmerica schedule and to purchase tickets for MotoAmerica events, click HERE
For information on how to watch the MotoAmerica series, click HERE