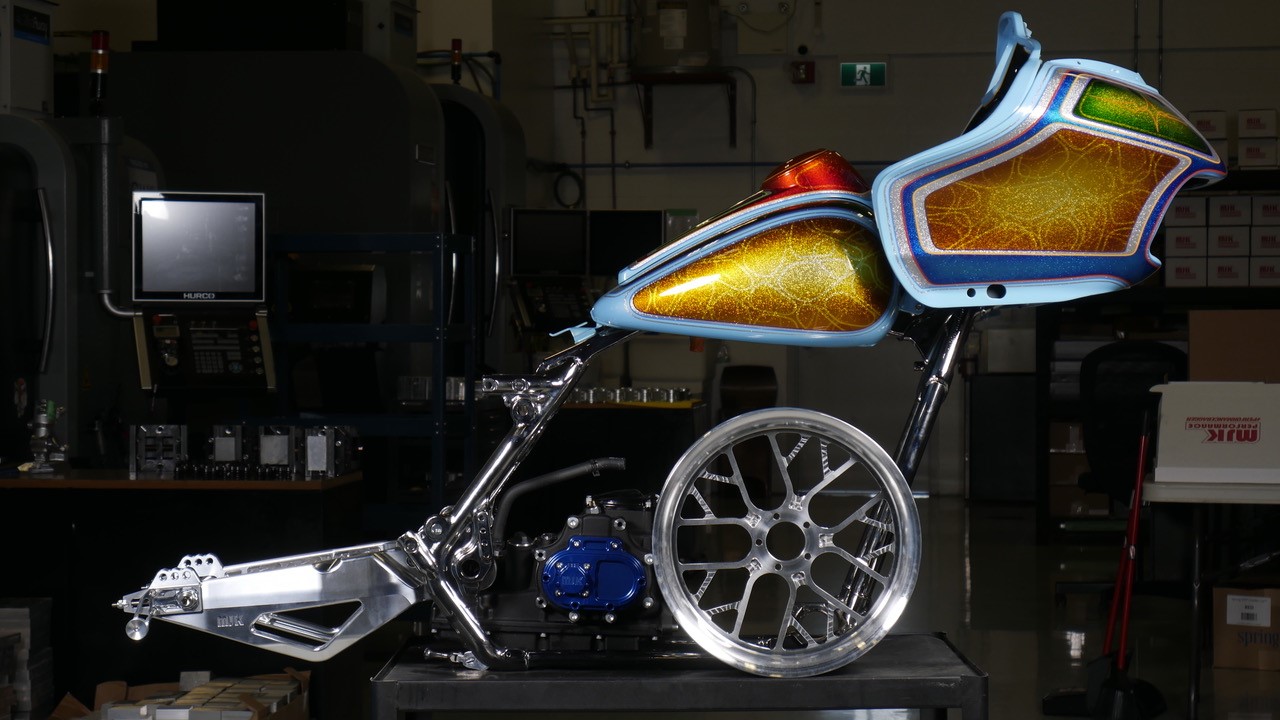 The teams who will be competing in the Drag Specialties MotoAmerica King of the Baggers Invitational race are well on their way to having their racebikes built and prepped for the event, which takes place at WeatherTech Raceway Laguna Seca during the MotoAmerica Superbike Speedfest on July 10 through 12.
One of those teams is MJK Performance (https://mjkperformance.com), a small family-run business located in Calgary, Alberta, Canada. MJK prototypes, designs, and manufactures its our own proprietary line of "Performance Bagger" products, and the King of the Baggers Invitational is right in their wheelhouse.
Dale Yamata, who owns and runs MJK Performance has a background in motorcycle road racing, and he and his team are incorporating the style and feel of a modern sportbike into a larger-than-life V-Twin touring bike platform. According to Yamata, "Our goal is to make it look like a full-size V-twin touring bike had a one-night stand with a Superbike and then gave birth to a Performance Bagger child. This is what happens when you combine your two loves into one bike."
Everything on MJK's build will be made, or has already been made, in-house using their own design and engineering, as well as their own milling machines, which include a Matsuura MX-330 5-Axis CNC Machine, True 5-Axis HURCO CNC Machine, and HURCO Turning Center CNC Machine.
A short list of the components that MJK Performance is creating in-house are a billet swingarm, wheels, foot controls, fork-leg lowers, suspension linkages and connectors, plus a whole lot more.
Yamata and his team have actually been developing and working on the build for more than a year, and when they were invited to participate in the Drag Specialties MotoAmerica King of Baggers race, they were ecstatic.
To purchase tickets for all MotoAmerica events, click HERE
For information on how to watch the MotoAmerica Series, click HERE
For the full 2020 MotoAmerica Series schedule, click HERE