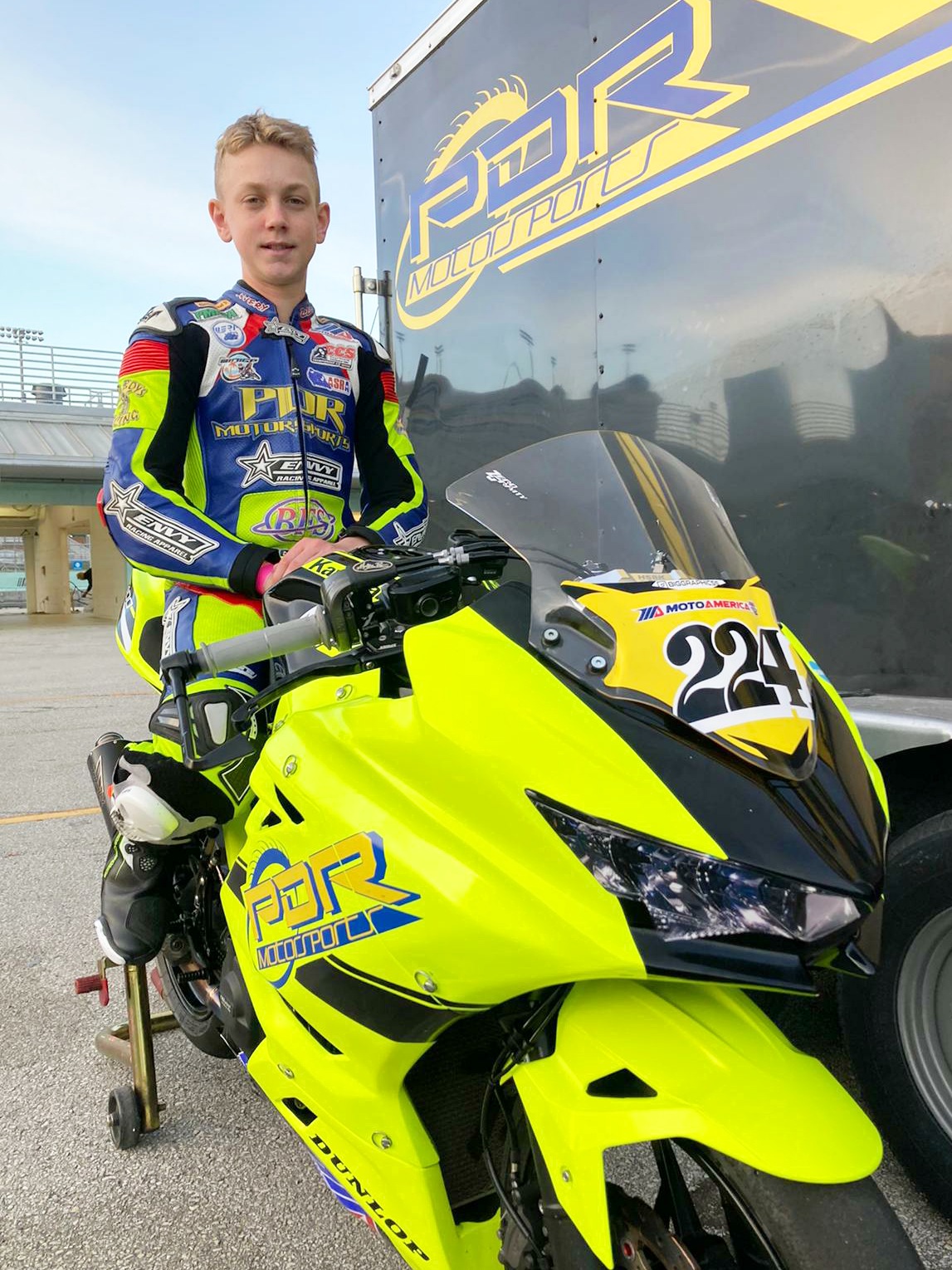 Fourteen-year-old Avery Dreher, who competed in the Mini Cup by Motul Championship last season, has made the jump to the SportbikeTrackGear.com Junior Cup Championship for 2021.
Dreher has joined the newly formed PDR Motorsports racing team, and the youngster will be aboard a Kawasaki Ninja 400. According to PDR Motorsports team principal Edelberto Acosta, "We are extremely excited to have Avery join our team. Anyone who's had the opportunity to see Avery race knows that this young man is a rare talent and has a very bright future in our sport."
Dreher has spent the past couple of years racing on the East Coast with SFL MiniGP, FMRRA, WERA, CCS, and in MotoAmerica's aforementioned Mini Cup by Motul Championship. He recently won the FMRRA Superstreet 300 Overall Championship and CCS Moto3 Amateur National Championship, and both titles were accomplished in his rookie season with those two racing organizations.
PDR Motorsports team sponsors include CCA Interstate Corp, Bxpress Freight Systems, BG Cargo Logistics, Envy Racing Apparel, and SFL MiniGP.
To purchase tickets for all MotoAmerica events, click HERE
For information on how to watch the MotoAmerica Series, click HERE
For the full 2021 MotoAmerica Series schedule, click HERE